Key Features
Building Code Compliance
Off the shelf Compliant with Level Entry requirements of NZBC E2/AS1 (7.3.2.1 - Concrete Slab) and MOE Weathertightness Design Requirements for New Schools, Version 3, Sept 2020.
Built-in-Longitudinal and Cross Fall: No Need to Form Channel &/or Scree in Fall during Installation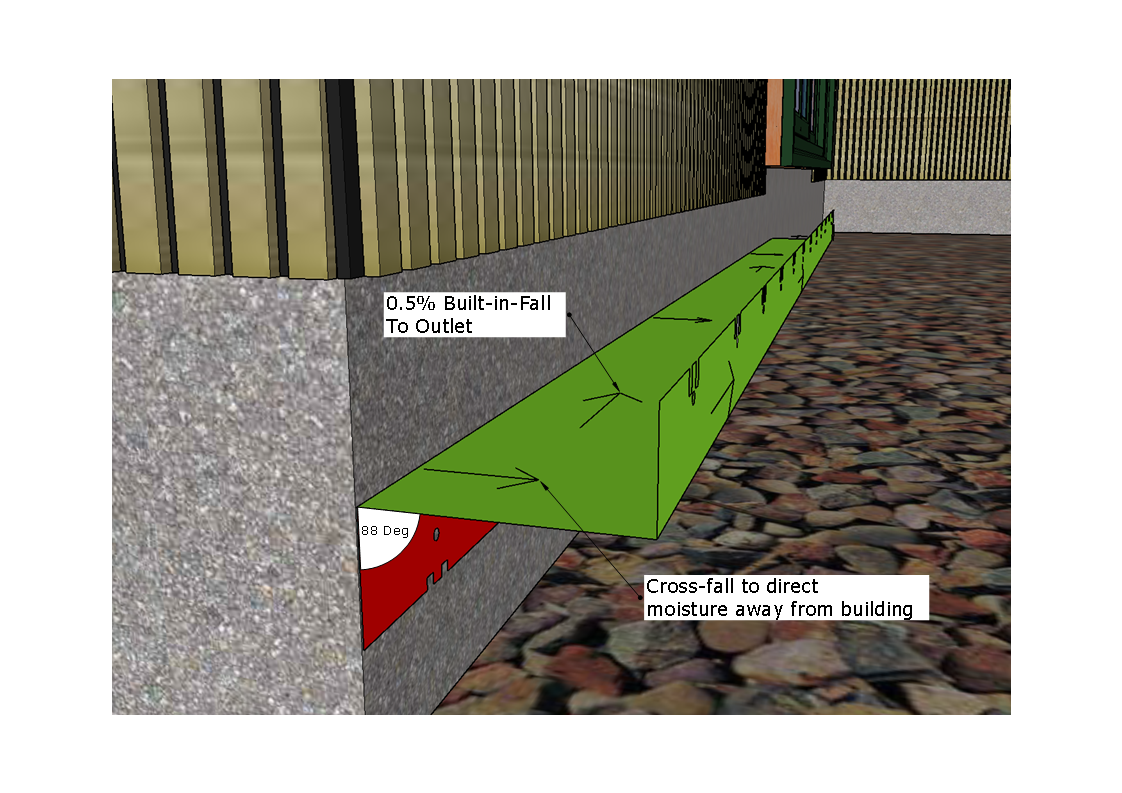 Easy to Adjust Run Length with 3000mm Telescoping Channel Sections:
The Standard Section Length is 3000mm. Shorter Channel Sections are supplied (500mm, 1000mm, 1500mm, 2000mm 2500mm) for runs under 3000mm which are cut to length on site.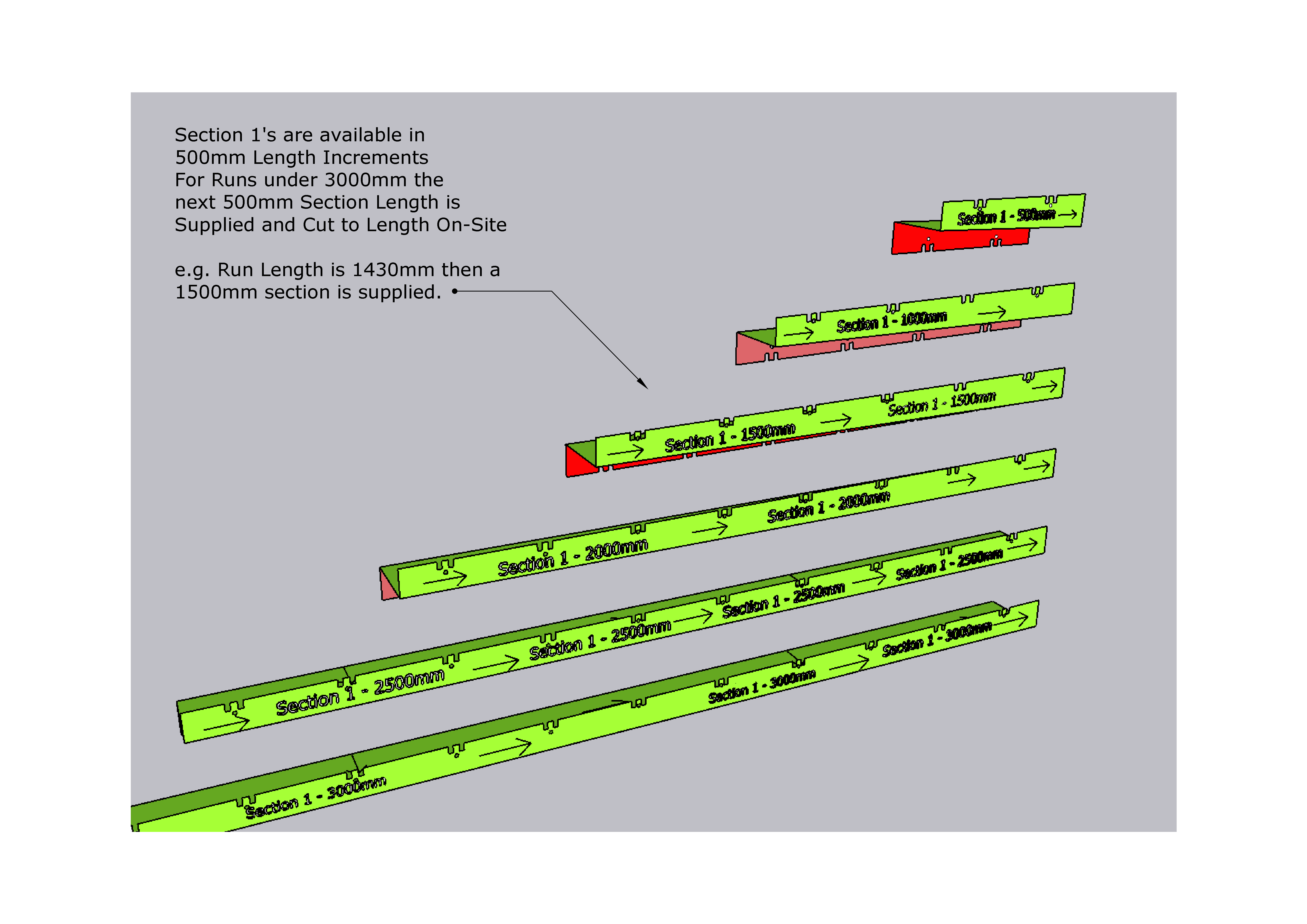 For runs over 3000mm the shorter channel lengths (500mm, 1000mm, 1500mm, 2000mm 2500mm) can be telescoped into the next 3000mm section.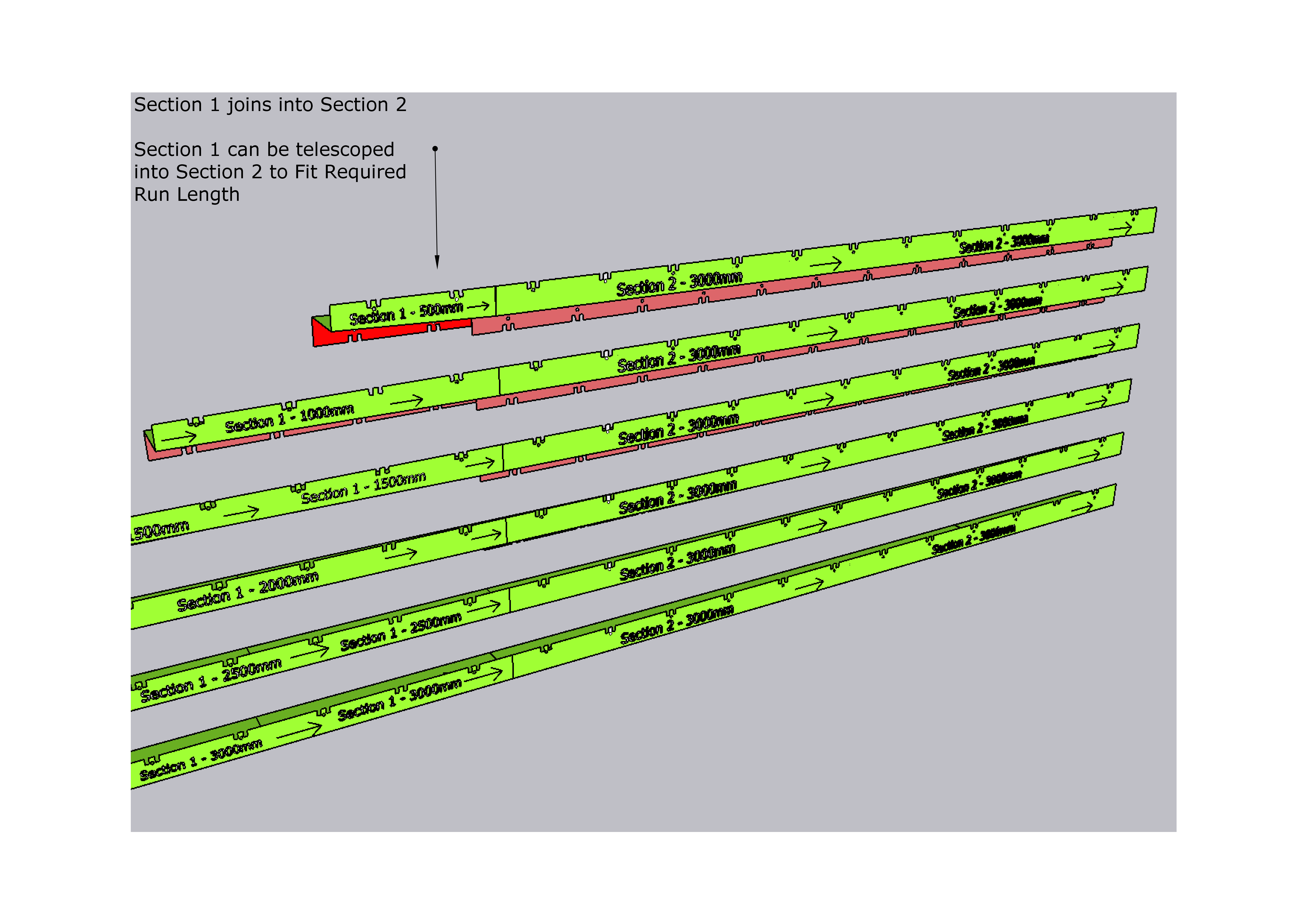 For Example if Run Length is 3600mm the Section 1 - 1000mm & Section 2 - 3000mm Lengths are supplied. Section 1 is then telescoped into section 2 by 400mm (4000mm less 400mm = 3600mm)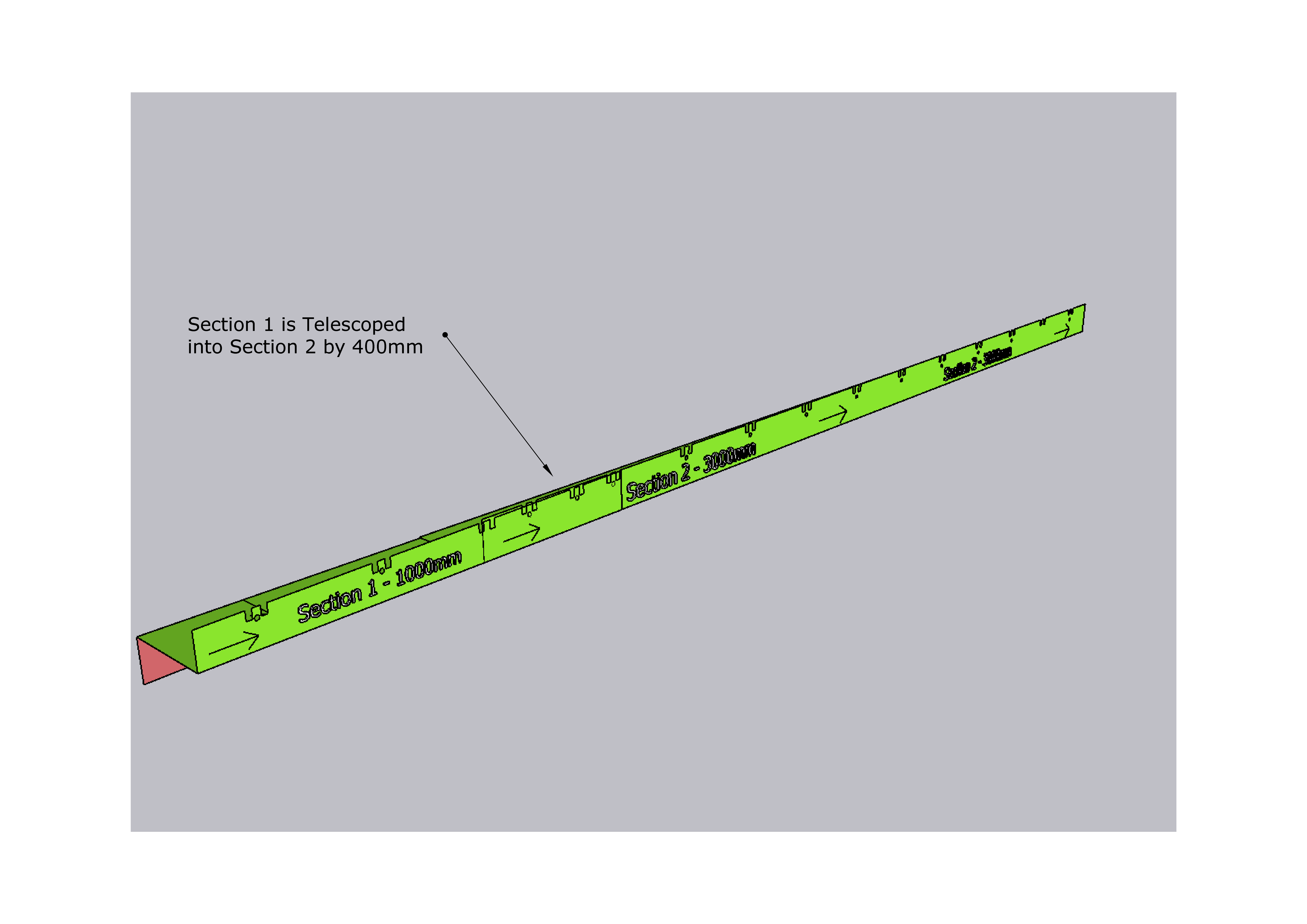 Adjustable Support Systems: Flexible Modular system: Height, Width and Grate Width adjustment during installation to create 12mm mimimum gap between grate and varying building line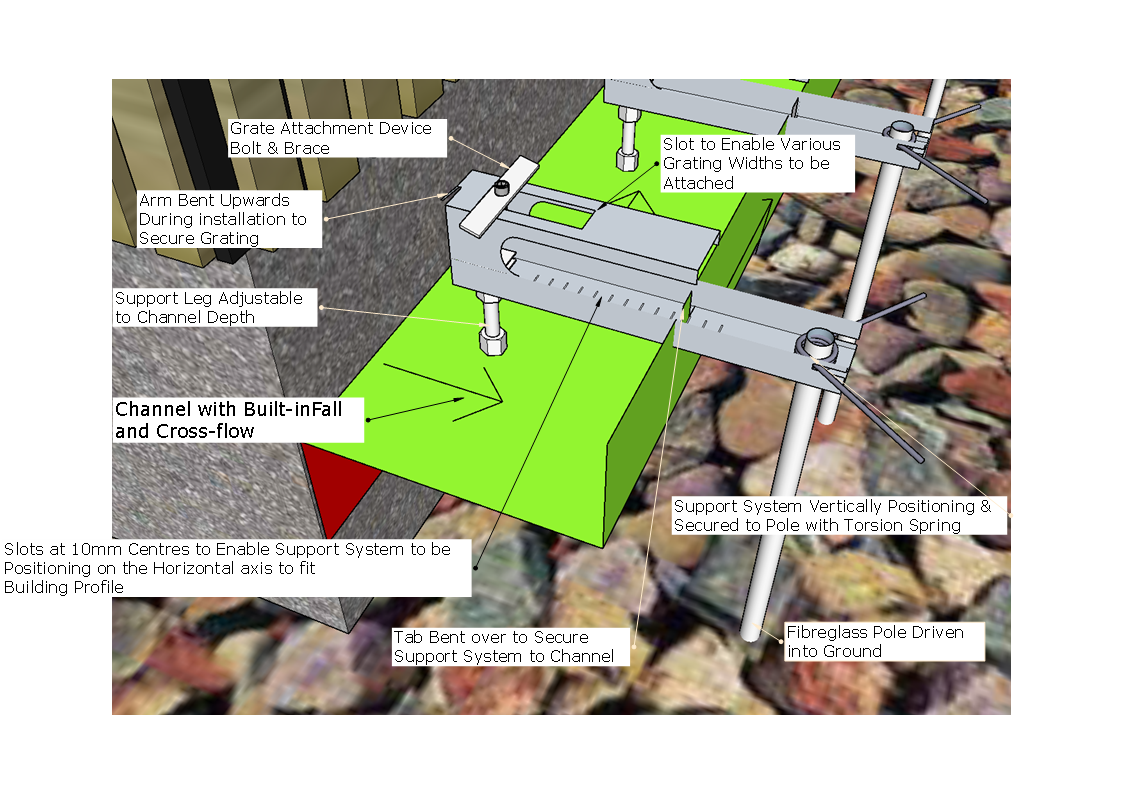 Support Systems are spaced According to Required Loading: Support Systems which are cantilevered and directly supported with a leg can be spaced at 250mm intevals (Vehicle Traffic) or wider intervals where "lighter traffic" will be located. Load Strength where it is required and Significant Cost Savings where "Strength" is not required.
In-Line Sump: No Need to Seperate Catch-Pit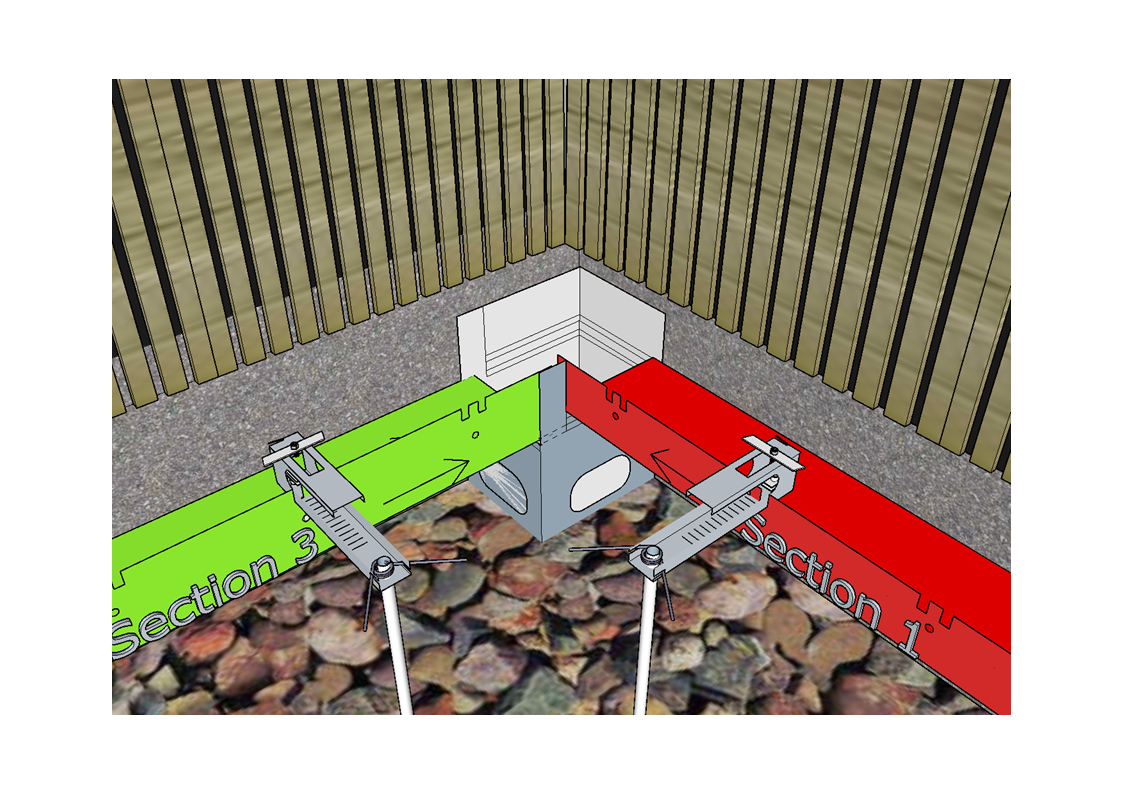 Corner Units: Interchangable Internal and External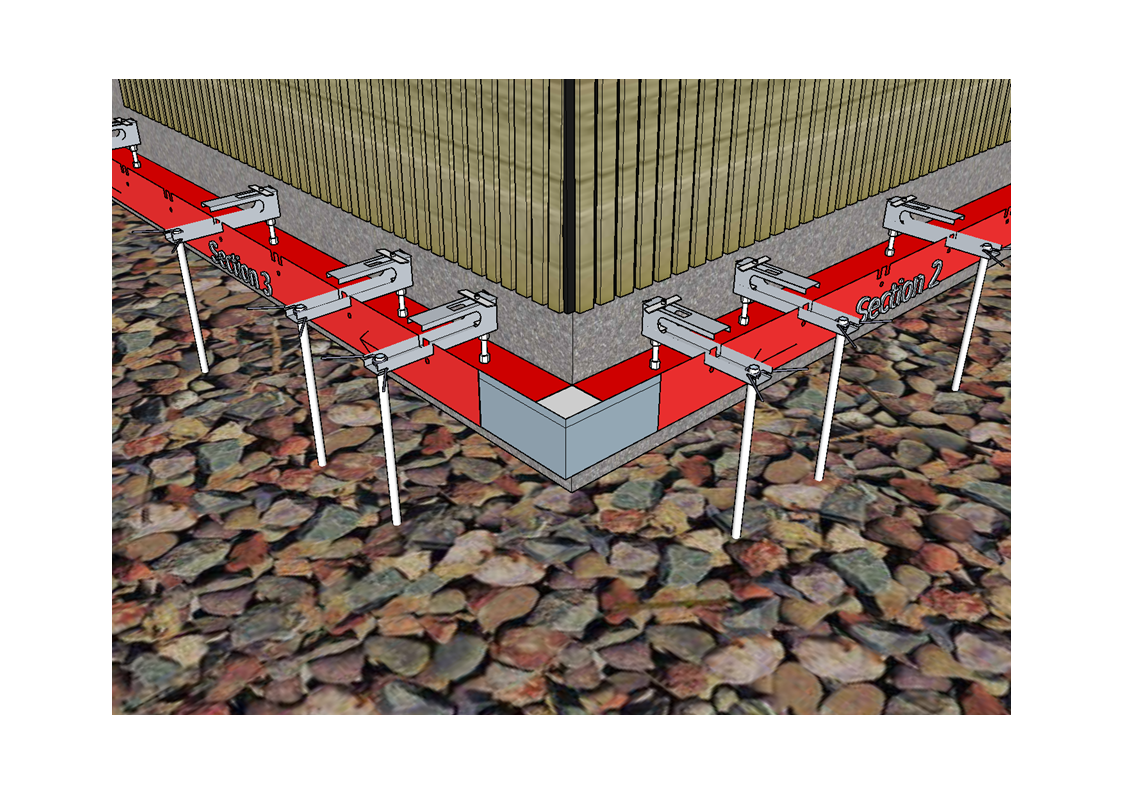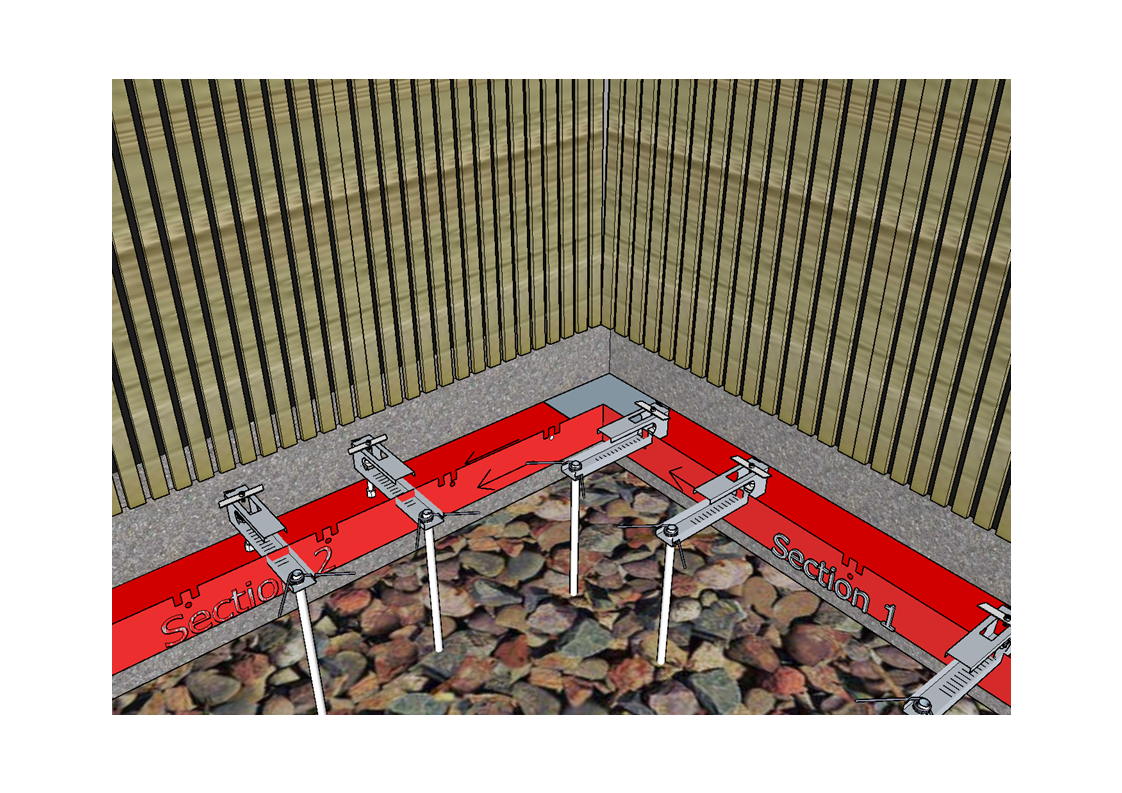 Range of Grating:
Wedgewire Stainless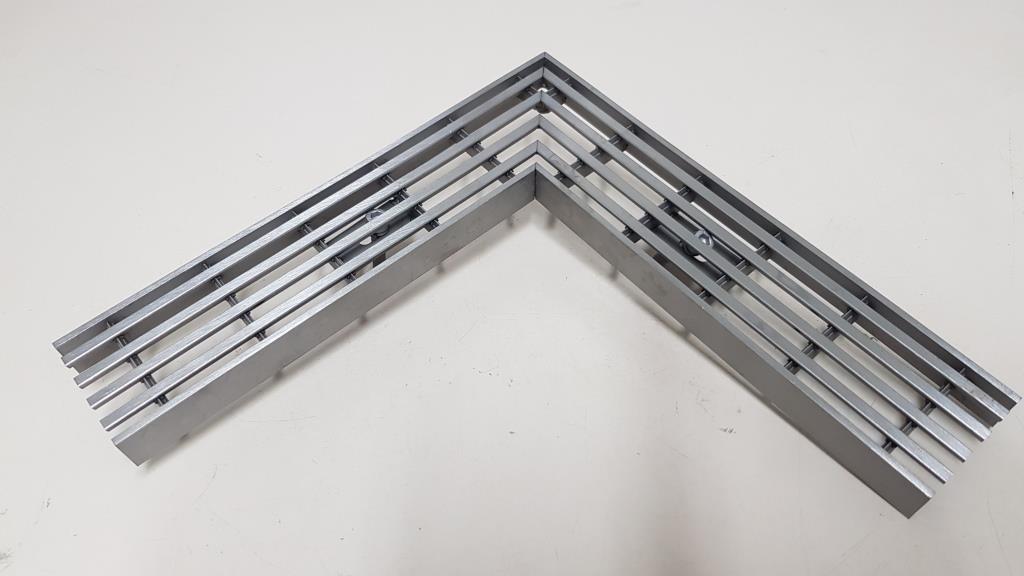 Laser Cut Stainless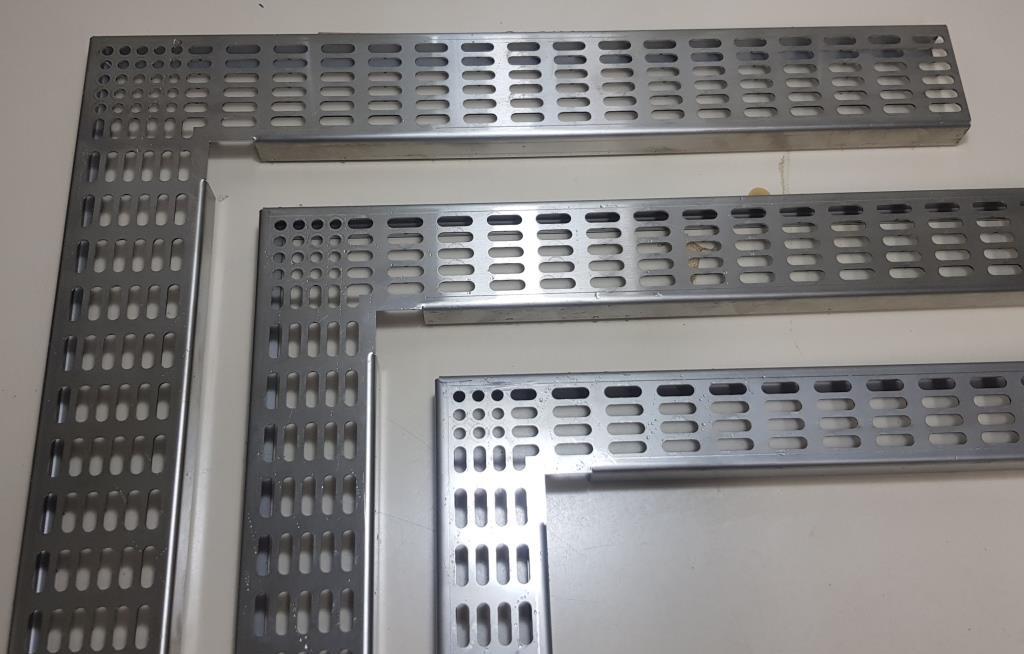 FRP (Fibre Reinforced Polymer)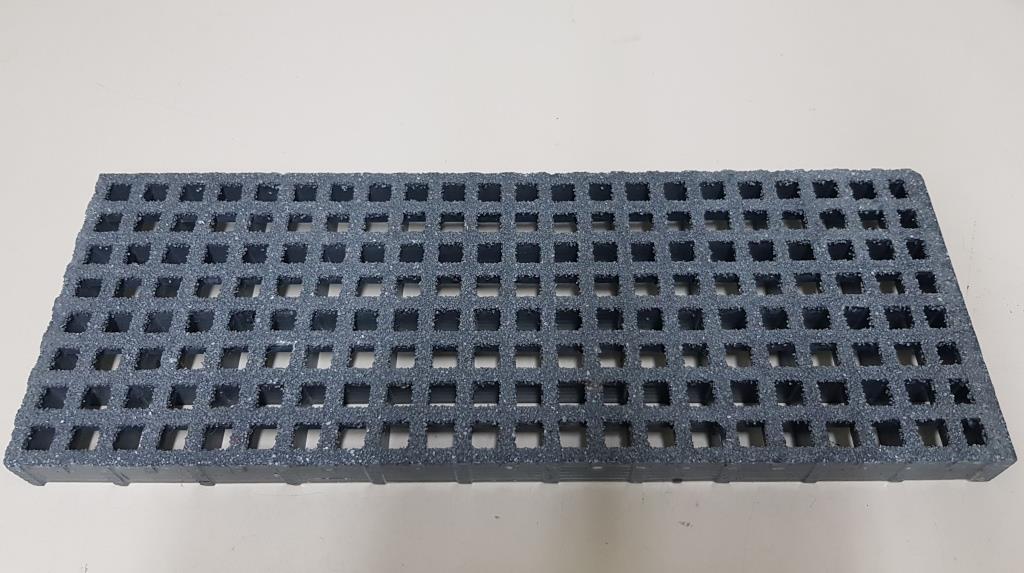 Next: E2 Level Entry Threshold Installation Diagrams